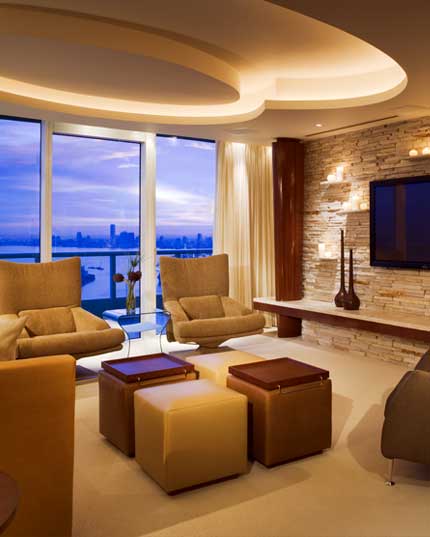 bio

Katharyn Chick was born in Oregon and moved to London, U.K. when she was six. After studying architecture at the Mackintosh School of Architecture, ranked by the British Architects Journal as the top architecture school in Scotland and third in the U.K., Ms. Chick moved to Florida in 1997. She began specializing in lighting by working with a lighting design firm in 1998, and continued to do so until founding Innovative Illumination Design, Inc. in 2008.
Ms. Chick has been the lighting designer and project manager for a variety of projects, both domestically and internationally. Her projects include high-end residential estates and condominiums, hotel public spaces, restaurants, retail, landscapes and more. Locations of these projects vary, from Florida, to Chicago, to the Cayman Islands, to Madras, India.
Ms. Chick has a wide knowledge of technology including lighting control systems and has been certified by most of the main manufacturers, including Lutron and LiteTouch. In the past she has programmed the control systems for entire estates.
Ms. Chick attends conferences and seminars to keep up-to-date with the ever-advancing technologies the lighting industry has to offer, most recently researching L.E.D.s and their pros and cons. She has a personal passion for creating environmentally-friendly lighting designs without compromising the exceptional quality of lighting expected. Ms. Chick is LEED AP certified and Innovative Illumination Design is a member of the U.S. Green Building Council.
In addition to her professional duties, Ms. Chick has been a professor's aide in teaching lighting to interior design students at the International Fine Arts College in Miami. Annually she hosts a roundtable for the ASID Florida South Chapter's Student Career Day.
Professional Affiliations:
Member of the International Association of Lighting Designers, whose vision is "to create a better world through leadership and excellence in lighting design; to cultivate the universal acknowledgement and appreciation of the Power of Light in human life."
LEED AP, member of the U.S. Green Building Council
Member of the Illuminating Engineering Society of North America